CY-350B 350D rotary pillow packing machine, widely used in packing arious kinds of regular objects like biscuits, pies, chocolates, instant noodles, drugs, daily appliances, industrial parts, paper boxes, plates etc.
Features of flow packing machine
The machine temperature independent PID control, more suitable for packaging different materials.
Interface features easy and quick setting and operation.
dual frequency conversion control, bag length can be set and cut in one step, saving time and film.
High sensitivity photoelectric eye color tracing, numerical input of cutting sealing position for extra accuracy
machine have self failure diagnosis, clear failure display.
Simple driving system,reliable working,convenient maintenance,easy for machine function adjusting.
Optional device for the flow packing machine
stainless steel body (carbon steel body for standard)
date printer
round hole or Euro hole device as per customer's requirement
air filling device
nitrogen making machine
gusset device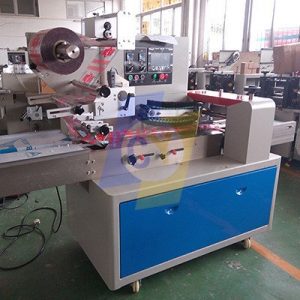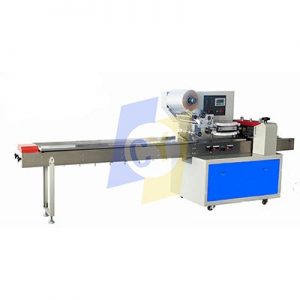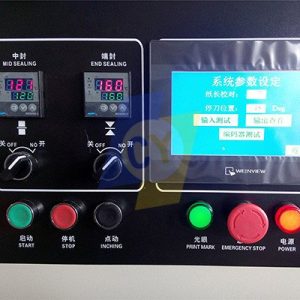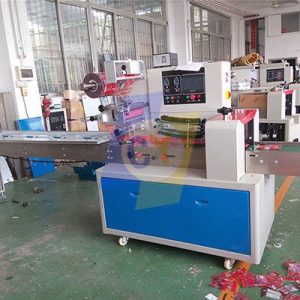 Product Information
Technical Characteristics
Technical Parameter
Type
CY-350B
CY-350D
Film width
Max 350mm
Bag length
65-190mm or 120-280mm
90-220mm or 150-330mm
Bag width
50-160mm
Product height
Max  40mm
Max 60mm
Film roll diameter
Max. 320mm
Packaging speed
40-230bag/min,can be adjusted
External diameter of film roll
max 350mm
Internal diameter of film roll
76mm
Power
220V 50/60Hz 2.6KW
Machine size
(L)4020x(W)770x(H)1450mm
Machine weight
550kg
End sealing form
Flat type or Zig zag type(opitional)
  Packing Samples